Remember Kanye West's outburst at the 2009 MTV VMAs last Sunday? Some genius programmer felt for Taylor Swift and created a video game called
Kanye Versus Taylor
. It's a flash game that's very easy to play. You just have to prevent Kanye West from interrupting Taylor Swift's speech through the space bar of your computer's keyboard.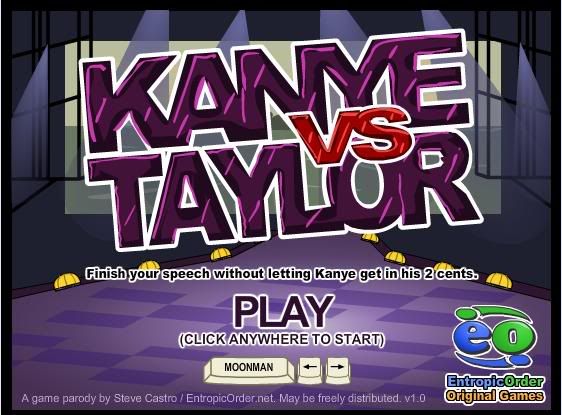 I've tried the

Kanye Vs Taylor Flash Game

and loved it. I wonder if there's a free download of it online, though. :)

If you liked this post and would be interested to get updated with

World Buzz Today

, bookmark this site or subscribe to my feeds.